Our story began in 1969 when Navy veteran and sailing enthusiast Charlie Cary decided to turn his passion into a new business. Starting with just six Pearson yachts, The Moorings offered travellers a unique way to explore the islands and experience the thrill of sailing. The Carys worked tirelessly to make this new concept successful. Living out of a small hotel right next to their marina in Road Town, the couple cared for each customer like family and, in turn, earned their longstanding loyalty. Soon enough, The Moorings started to grow. Charlie and Ginny expanded their fleet, offering larger yachts and Crewed charters while hiring staff from the local community to help carry the company into the future.
Our Heritage
About Us 
Today, after more than 50 years at sea, The Moorings has established its reputation as the world's premier yacht charter company. Our award-winning charter fleet now includes more than 400 yachts in 20+ destinations across the globe. Whether it's a self-skippered monohull; a Sail catamaran with a skipper at the helm; a high-performance Power catamaran or a Crewed yacht with a captain and chef—we're here to make your time on the water truly unforgettable.
Why Choose The Moorings
Charter Options: Whether you're a seasoned sailor or a casual traveller with little to no boating experience, The Moorings has a variety of holiday options to cater to everyone's needs.
Destinations: We offer charters in more than 20 of the most exciting holiday destinations from the Americas & Caribbean to the Mediterranean Sea, extending to exotic Thailand and the South Pacific islands.
Fleet: The Moorings has the largest fleet in the charter industry, with a collection of custom yachts to suit every taste – from sleek monohulls to spacious catamarans.
Exclusive Partnerships: We are the only charter company specifically chosen to offer Robertson & Caine's award-winning catamarans.
Customised Charters: The Moorings offers a variety of additional products and services, giving you the freedom of choice to build your perfect charter.
Service: We strive to provide exemplary customer service from planning, to arrival at your destination, throughout your charter, departure and return home.
Rewards: We provide a comprehensive loyalty reward program for our repeat guests with charters discounts, yacht upgrades, additional special promotions on restaurants, yacht clubs and other facilities that are part of our network.
Our Heritage
NEWEST FLEET IN
THE INDUSTRY
Starting with just six monohulls in 1969, The Moorings fleet now expands across the globe with more than 400 active yachts. We only partner with the best boat builders to provide you with the high standards of comfort, performance, and ease of use. Moorings monohulls are crafted to our strict specifications by Beneteau. We work in close partnership with world-renowned yacht manufacturer Robertson and Caine to produce award-winning sail and power catamarans. Each yacht carries state-of-the-art equipment and a variety of on-board amenities. Every boat in the fleet is professionally maintained and most have been in service for 3 years or less. Nearly all yachts are retired after 5 years.
Preview The Moorings Fleet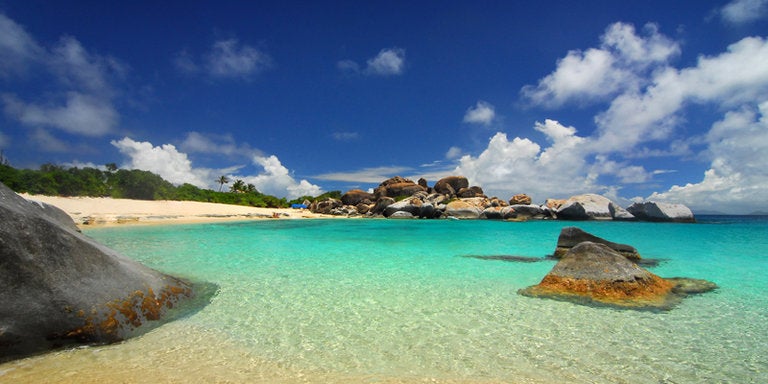 STUNNING
DESTINATIONS
With more than 20 locations throughout the world, The Moorings has a destination to suit every traveller's particular interests. Take off to the Caribbean and voyage through crystal blue waters and palm-studded coasts in the British Virgin Islands, Bahamas or St. Martin. Escape to the Mediterranean and explore the timeless history of destinations like Greece and Italy. Venture to the Far East and explore the lush jungles of Thailand or, charter exotic lands like Tonga, Tahiti and the Seychelles. On a private yacht, the possibilities are as limitless as the horizon. We'll even help you plan the perfect itinerary, so you can be sure to experience all of the best attractions your destination has to offer.
Explore our Global Destinations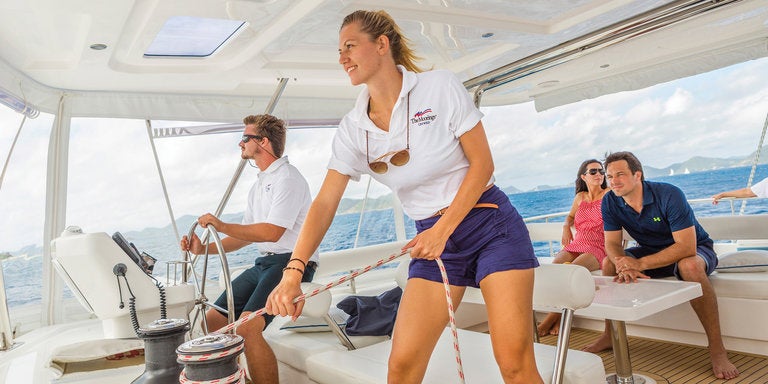 IMPECCABLE CUSTOMER SERVICE
From your first inquiry to the moment you return home, we strive to provide all of our guests with unsurpassed customer service and an experience that's nothing short of unforgettable. Enjoy our Provisioning services, water toys, and convenient entertainment packages, all of which can be added to your charter at time of booking. The Moorings is also a full service travel agency, so we can even help to arrange flights, hotels, transfers, and land tours. Once you arrive at your base, our friendly staff will gladly assist with any of your needs prior to boarding. With our comprehensive travel insurance plan and our on-site 4 hour guarantee, you can be confident that you will enjoy a worry free charter experience.
Learn more in our Charter Guide
Special Offers
Our latest special offers and Captain's Rewards.
E-Newsletter
Sign up for news and special offers!
Brochures
View The Moorings 2020 Brochure