The beauty and unique character of the exotic islands of the Tahitian Leewards are a sailor's dream adventure. Balmy easterly trade winds average between 15 and 20 knots. Temperatures range in the high 80's and low 90's this time of year, with water temperatures around 80°F. The Moorings is delighted to team up with longstanding partners – Colgate's Offshore Sailing School – to host a special Tahiti Flotilla Cruise with different cruise packages available for singles, couples, and families seeking a vacation of a lifetime. Each of the award-winning Moorings 4800 catamarans reserved for the flotilla can accommodate up to 8 guests, and every detail of the group charter adventure is planned with you in mind.
Regattas
36th Annual Interline Regatta | October 9 - 18, 2018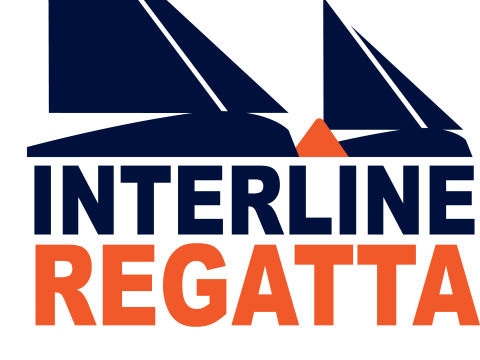 The Moorings Tortola proudly hosts its Annual Interline Regatta for airline employees and their friends and families. Discover the unique opportunity to meet people from all over the world, bonding under one common interest — sailboat racing! And with over 30 years of celebrating the industry with the kind of people who know how to enjoy themselves, this year promises to be the best yet! Don't be left out! This global gathering is nine unforgettable days, sailing the rejuvenating, turquoise waters of the British Virgin Islands. The Moorings Interline Regatta caters equally to the competitive spirit and those who want to enjoy the daily pace of "island time." So, whether you're in it for the structured racing, supporting your favorite airline, or the ideal opportunity to discover why the British Virgin Islands are considered to be the sailing capital of the world, we have something for everyone...Racers & Spectator packages available!
---
Grenada Sailing Week | January 29 - February 3, 2018

The Grenada Sailing Festival attracts sailing enthusiasts from all over the world. The sailing festival takes place off the island's southern coast, based out of the new Port Louis Marina.
There will be a great mix of popular and new courses to provide challenging sailing for top quality international keelboats form the UK, USA, Europe, and with strong competition from local yachts from Grenada & the Caribbean Region. Once the racing is over, skippers and crews will be treated to a great party program. Join us and experience great sailing and fun on "The Spice Isle of the Caribbean", Grenada.
---
St. Maarten Heineken Regatta | 2 - 4 March 2018
The St. Maarten Heineken Regatta will celebrate its 38th edition this year from March 1 – 4, 2018. This world renowned sailing event offers four days of World Class Racing, with trade winds coming from the North East, an average temperature of 25°C and crystal clear waters. This truly international event had a staggering 37 different countries represented during the 2017 Regatta. Courses will take participants along coastal races, as well as around the island, presenting the beautiful beaches, rock formations and other scenery. On shore participants and visitors will be able to enjoy the culture, cuisine and music from both the Dutch and French side.
---
BVI Spring Regatta and Sailing Festival | March 26 - April 1, 2018
One of the Top Sailing Regatta's in the Caribbean. 7 days of perfect wind, warm water and hot racing! Join over 150 yachts from around the world to race on three course areas, 18 classes, something for everyone. And the Parties- your gotta be there!
---
Antigua Sailing Week | 28 April - 4 May 2018
The "granddaddy of Caribbean regattas," Antigua Sailing week has become one of the world's premier yacht racing events since its humble beginnings over 45 years ago. Today, the event features more than 100 yachts ranging in size from 24 to 100+ feet, all of which come together for an exciting race along the southern coast of Antigua. Join the races yourself, charter a spectator yacht for an up-close view of the action, or watch the competition from vantage points along the shore. Either way, you'll get to experience one of Antigua's most exciting annual events.
---
---
Tahiti Pearl Regatta | May 7 - 12, 2018
If you're in need of an excuse for a Tahiti sailing escape, you've found it! Specialist or yachtsman, experienced or beginner, or just looking for festive evenings in an enchanting setting, welcome to the Tahiti Pearl Regatta. It combines sailing and dugout canoe Regattas, and allows you to meet like-minded sailors as well as explore an amazing island paradise.
---
Regatta Time in Abaco | June 25 - July 3, 2018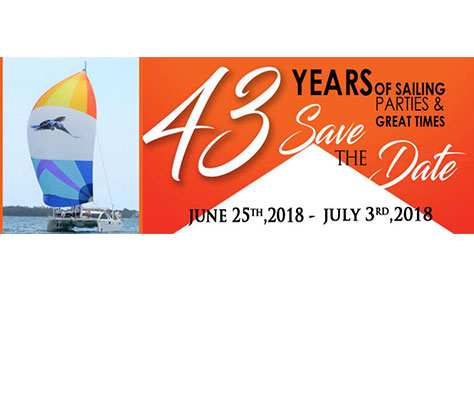 Founded in 1965, Regatta Time in Abaco is the largest event hosted in Abaco during the month of July. Over 900 visitors and locals attend the races with parties held each day. The event is also a great way to explore and discover many other islands in the chain. From Green Turtle's quaint community to Hope Town's iconic candy cane striped lighthouse, the racing provides an opportunity to experience a little of it all - the food, the beauty and of course, the friendly hospitality of the Bahamian people.
---
---
Events
SailEATalia | May 5 - 12, 2018 | June 30 - July 7, 2018 | October 6 - 13, 2018
EAT and Drink like an Italian Inaugural Italy Food & Wine Flotilla by Sailitalia Sailitalia Group is hosting "SailEATtalia" - an exclusive food & wine inspired flotilla leaving from The Moorings' base in Procida. This one-of-a-kind charter event features a specialized itinerary and a day with a professional chef so clients can indulge on world-famous cuisine and local wine along Italy's Amalfi Coast. & Enjoy your Holiday in Italy!
---
Gay Armada | February 2018
The Gay Armada is the world's largest LGBTQ charter flotilla, bringing hundreds together for a week of adventure in the British Virgin Islands. This annual event features a flexible itinerary, giving each yacht group as much freedom as they want. Every day boasts an array of activities, and every evening ends with a fun, optional theme party on a different island. Unlike most events, sailors can purchase individual slots, or rent a whole yacht. There's even a discount for skippers willing to partner with other groups.
---
16th Annual MedSail | 20 - 27 January 2018
MedSail is a group charter event combining medical education with a fun-filled vacation in the British Virgin Islands. This annual event is accredited by the Wilderness Medical Society and ideal for medical professionals seeking CME credits. However, you don't have to be a medical professional to join MedSail 2018. Every morning begins with a two-hour seminar ashore before you travel to a new and exciting anchorage for the day. Along the way, you'll get to enjoy plenty of stops for snorkeling, hiking, shopping and more.
---
Fireball Full Moon Parties
Don't miss the British Virgin Island's best monthly tradition. Full Moon Parties are the place to be for a true taste of BVI culture and nightlife. Held on the night of the full moon each month, these beachside celebrations feature food, artists, live music, dancing, fire jugglers and more! There are two places to celebrate on Tortola: Bomba's Shack on the eastern coast and Trellis Bay on Beef Island. Trellis Bay is better suited for families while Bomba's offers a more party-like atmosphere. For more, please visit BVI Full Moon Parties website. Available dates:
| | |
| --- | --- |
| | 2018 |
| | Wednesday, January 31 |
| | Thursday, March 1 |
| | Saturday, March 31 |
| | Sunday, April 29 |
| | Tuesday, May 29 |
| | Thursday, June 28 |
| | Friday, July 27 |
| | Sunday, August 26 |
| | Monday, September 24 |
| | Wednesday, October 24 |
| | Friday, November 23 |
| | Saturday, December 22 |
---
St. Lucia Jazz | May 2018
Saint Lucia Jazz has become one of the major events on Saint Lucia's calendar of events and surely a most anticipated event in the Caribbean. During the month of May, the island dances to the beat of jazz when music fills the calm Caribbean sky. Each year major headlining acts come to the festival. The Saint Lucia Jazz also features performances from renowned local, regional and international superstars that cannot be missed.